Nullus Anxietas 9
The Australian Discworld Convention
12-14 July 2024 - The Grand Chancellor Hotel, Adelaide, SA
Come ALIVE in Überwald!
Yes, that's right - the Australian Discworld Convention is back in 2024, and this time, we're going up the mountains to Überwald!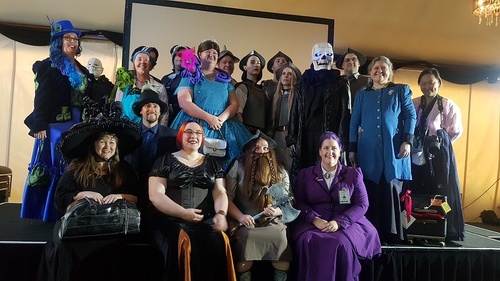 Over the three days of the convention, you can expect to experience:
Interviews and chats with special guests
Performances, presentations and panels
Art and craft workshops
Fun and games
Including our traditional events:
The Maskerade costume, talent and prop competition.
The Gala Dinner
Klatches with special guests (small, intimate chats)
The Charity Auction
The Quiz
Buy attending or supporting memberships in our shop, and visit the other pages on this website via the menus to find out more about the convention. More details will be added as the convention gets closer, but you can be the first to get the latest news by subscribing to our newsletter.
Our convention is entirely run by volunteers, and we would love your help too! Find out more and volunteer here.
For all other questions, read the FAQ, the Newcomer's ABC, or contact us.


Introducing our Mascot
Well, you suggested names, and voted on the finalists, and so we're now proud to introduce: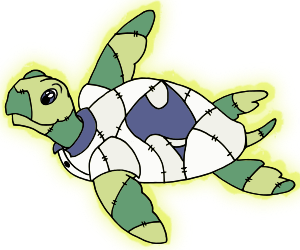 Rina
Pronounced more like "Reena" than "Rhino". Short for "Igorina". Very Überwaldian, as in "very awkward to get right".
This name (and the above description) was suggested by convention member Svetlana - and she has won herself not only adulation and honour but a special mystery prize pack. When you see her at the convention, let her know how clever she is for suggesting our mascot's new name!